Description
High quality, high end product, Buy-it-now and have delivered to your door with Free Shipping.
Sale price is valid for a limited time only.

NOTE ALL ITEMS ARE THE SAME COLOR AND DESIGN AS IN MAIN PIC AND INCLUDE ACCESSORIES AS IN MAIN PICS

See product information below

Wireless Earbud Stereo Sports Bluetooth Earphone Bluetooth 4.1 Noise Isolation Headphones & Metal Wireless Headphone with Mic Earphones

Features:
1. lightweight and convenient, is to go out the best choice for recreational use;
2. quality: product look elegant, powerful bass, midrange and bright, treble transparent, surprise you! Little headphones emit a sound effects big headphones;
3. headphone cable using pasta shape, easy to tie, compared to an ordinary phone line that came with the headset easy to tie wrapped, you will immediately turn around, to replace the old headset!
4. Using the latest Bluetooth 4.1 technology, using a long time, charging time is short, just a little more than one hour, one charge can listen to three to four days!
5. with speakerphone, to cable function, the Real incoming calls when listening to music, do not worry, do not need off the headphones

Note: For the first time use, you need to press the button for a long time, when you get the blue and red light flash , then try to connect it with your phone,any other questions, just contact with us, we will help you.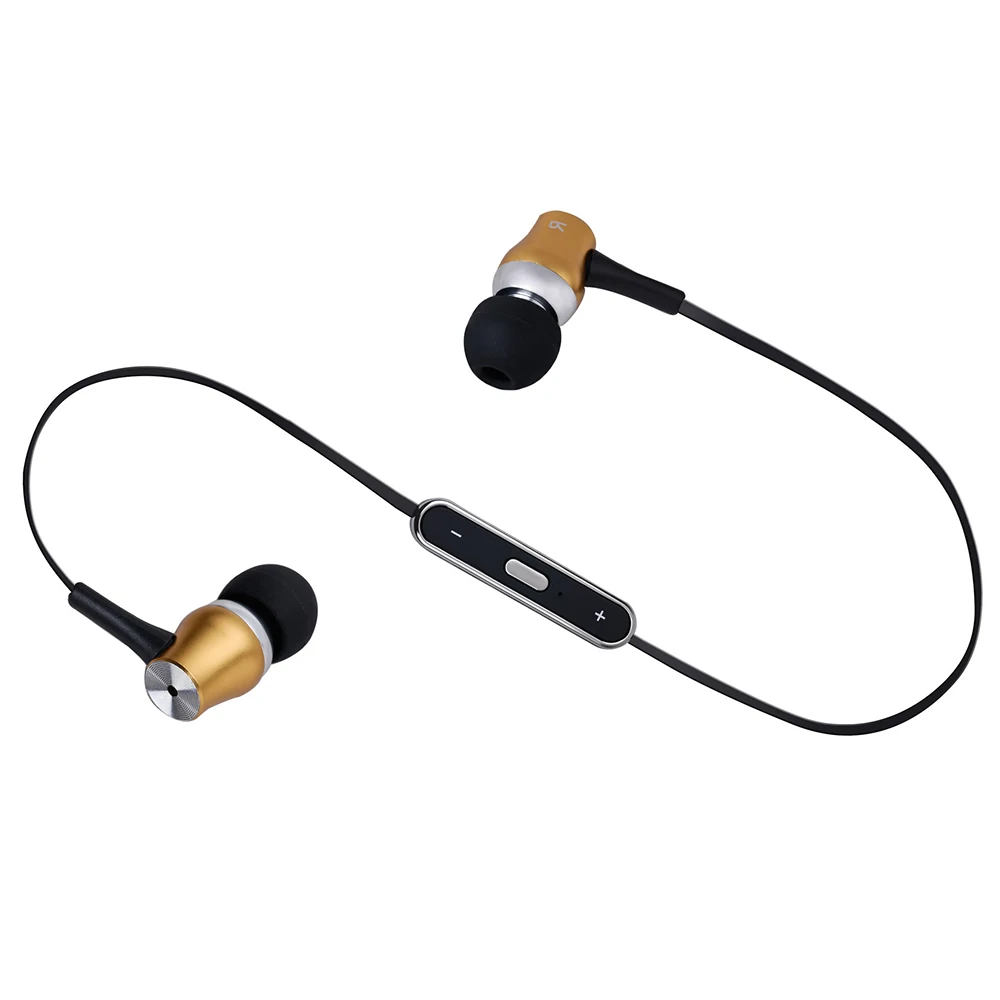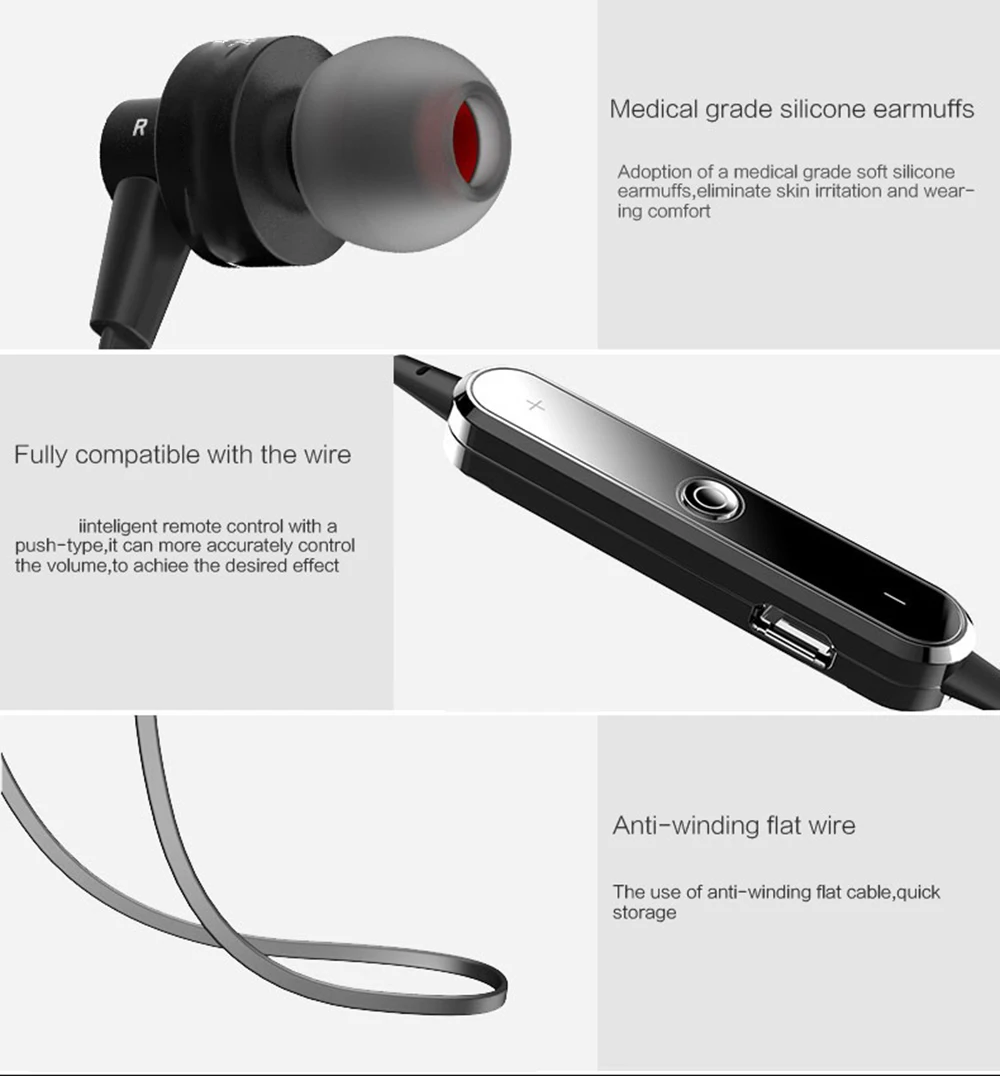 Specifications:
Using Bluetooth 4.1 chip
Amplifier output power: RMS 2x18MW (THD = 10%)
Power Amplifier SNR: ≥90dB
Input voltage: 3.7V rechargeable lithium battery
Playing time: 4-6 hours Talk time: 10 hours
Charging time: 1.2-1.5 hours
Charging Input voltage: DC5V 50MAH
Speaker Specifications: 2×32Ω 20MW Φ10mm
Frequency range: 20Hz-20KHz
Sensitivity: ≥100db ± 2db
SNR: ≥80Db transmit / receive frequency: 2.4-2.48GHz
Distance: 10 m Accessible